For a few moments I've decided to become the mighty Karl Lagerfeld! Last weekend was Purim- the jewish Halloween, Holiday of costumes. Though, through the holiday I've changed few costumes in several parties, the main one was my very own interpretation of the Legend of Fashion- K.L. I saved the Best for last, and went with the look to the last and the best party of the weekend.
So how did I manage to pull it off? I used the Barbie Karl for inspiration, and started to combine pieces from the closests of my boyfriend and main. At starter i had my doubts that it will look not as much alike and no one will understand what i'm trying to do! But at the end I got so much complements and felt super chic and unique!!!
It was a very fashionable moment, and i assure you it's not going to be the last time I'll be dressed like that!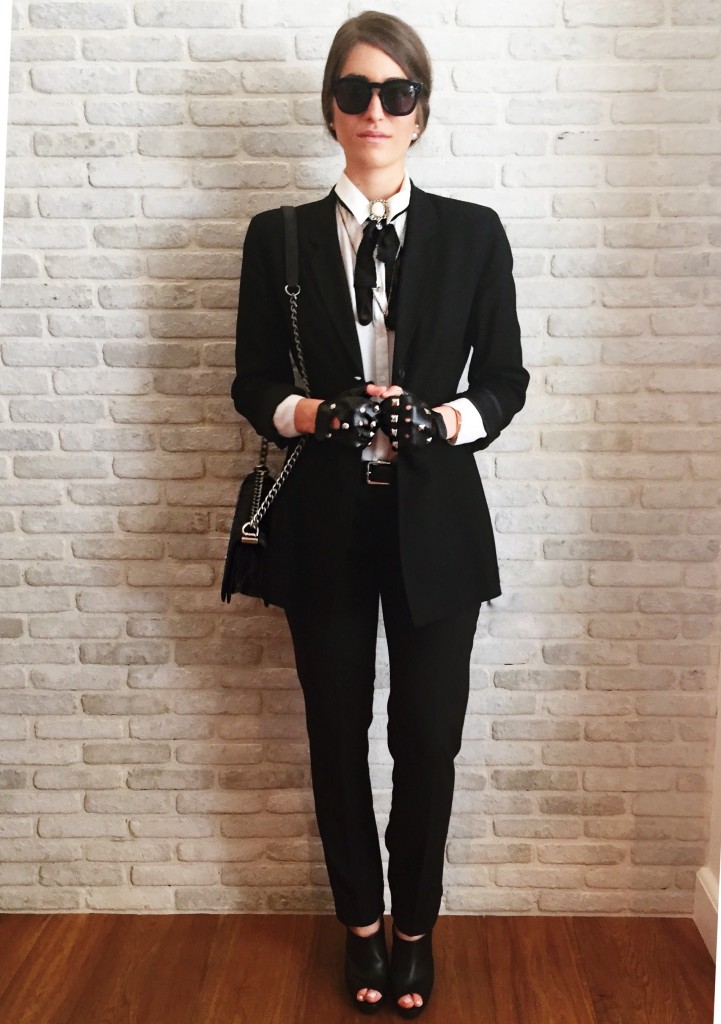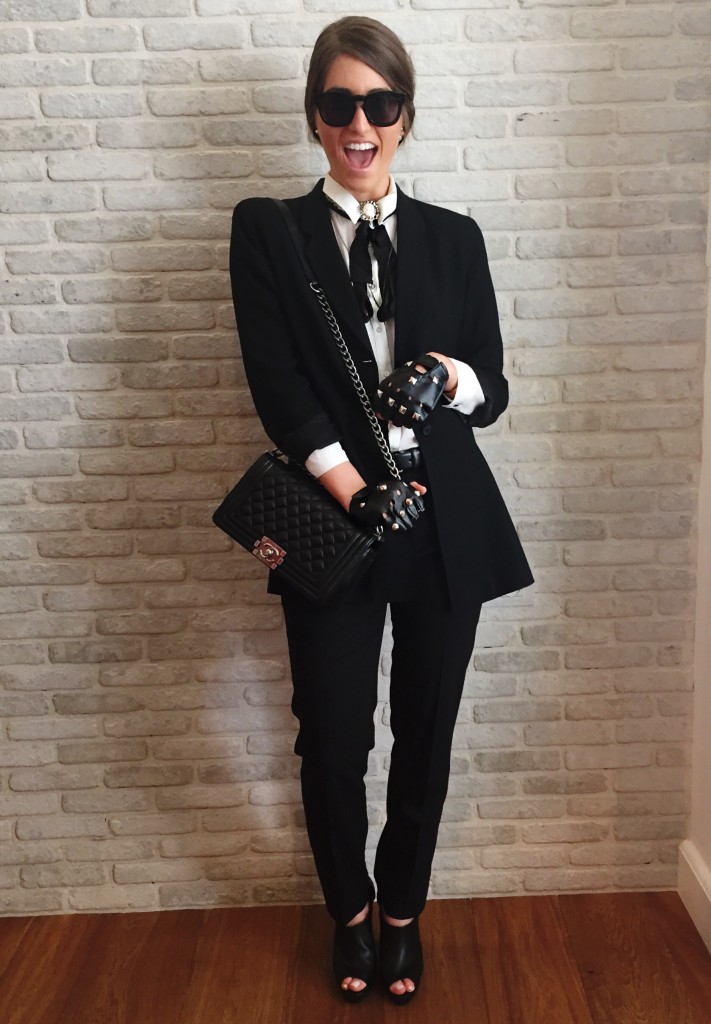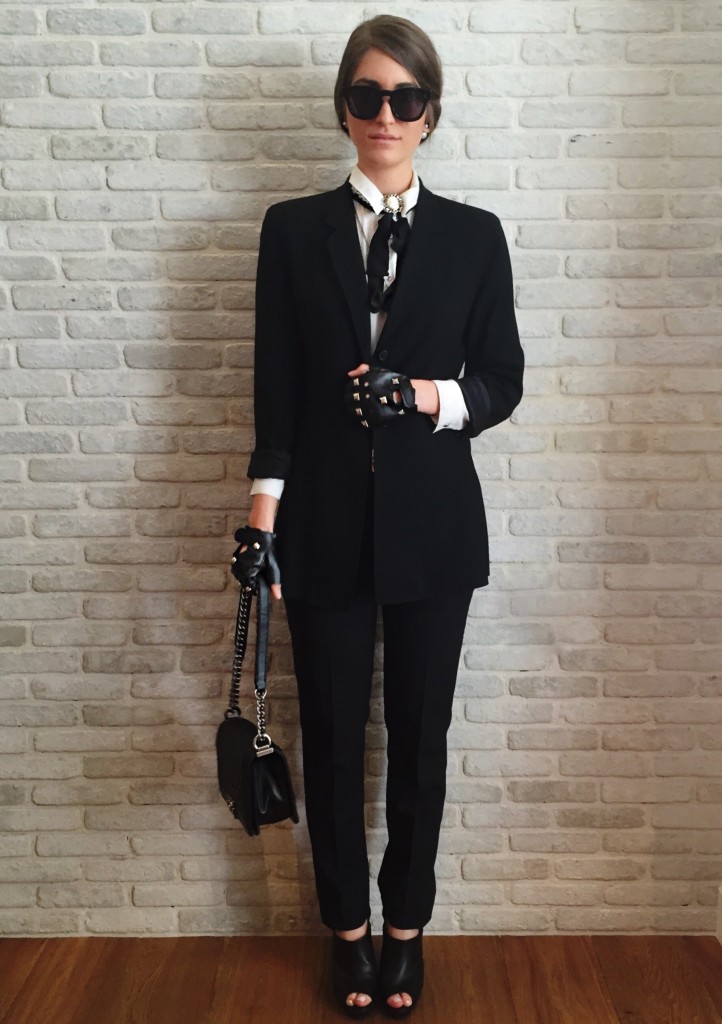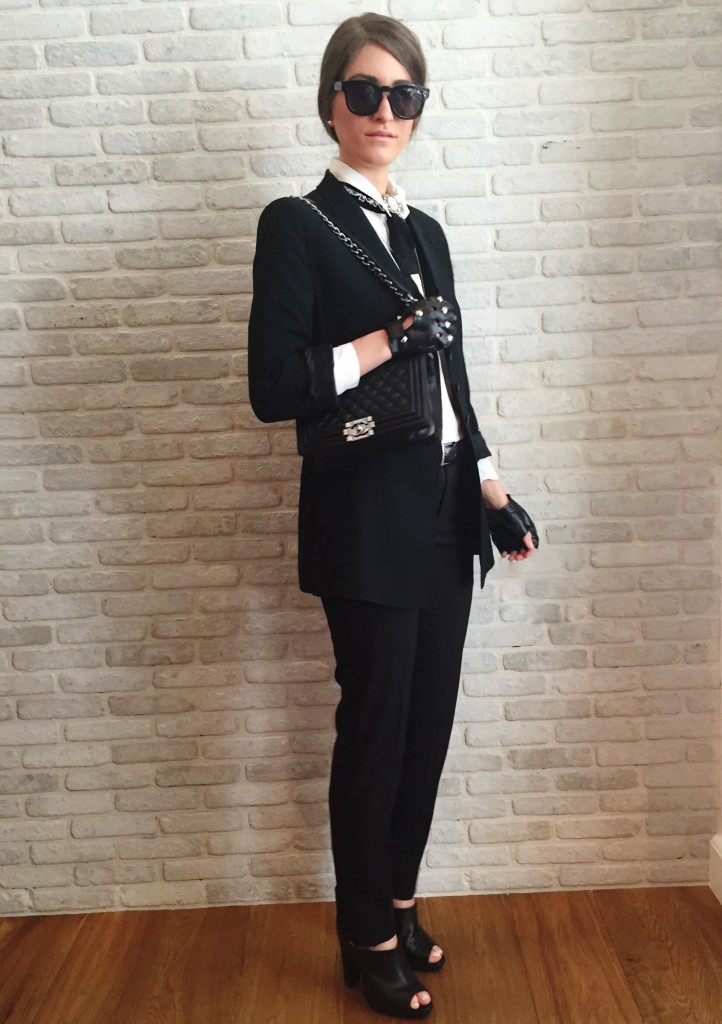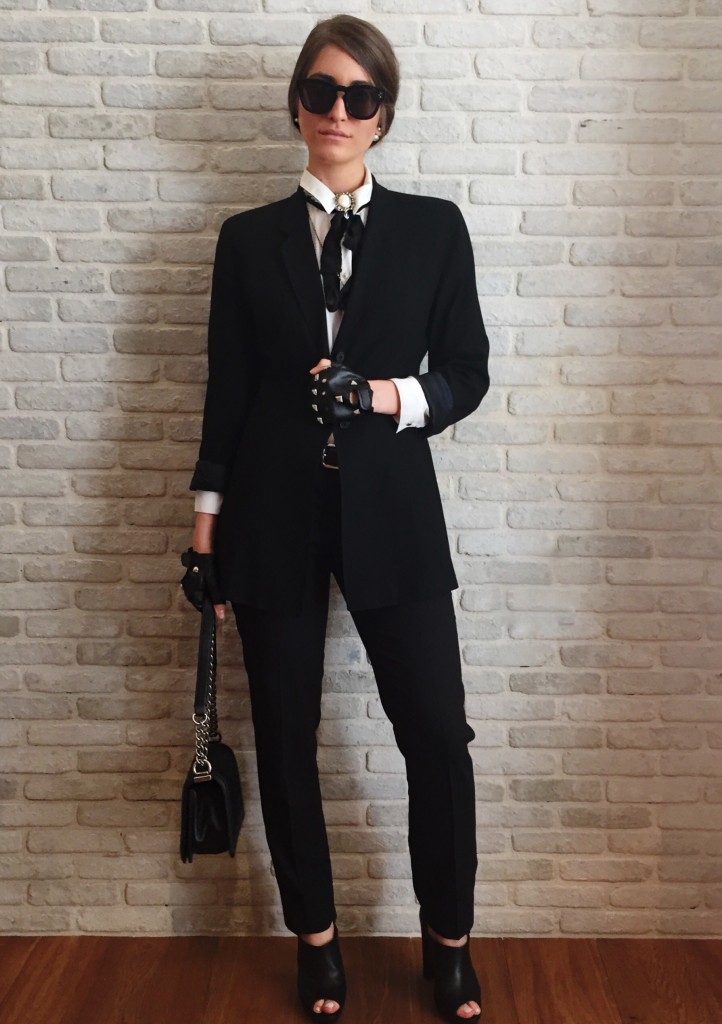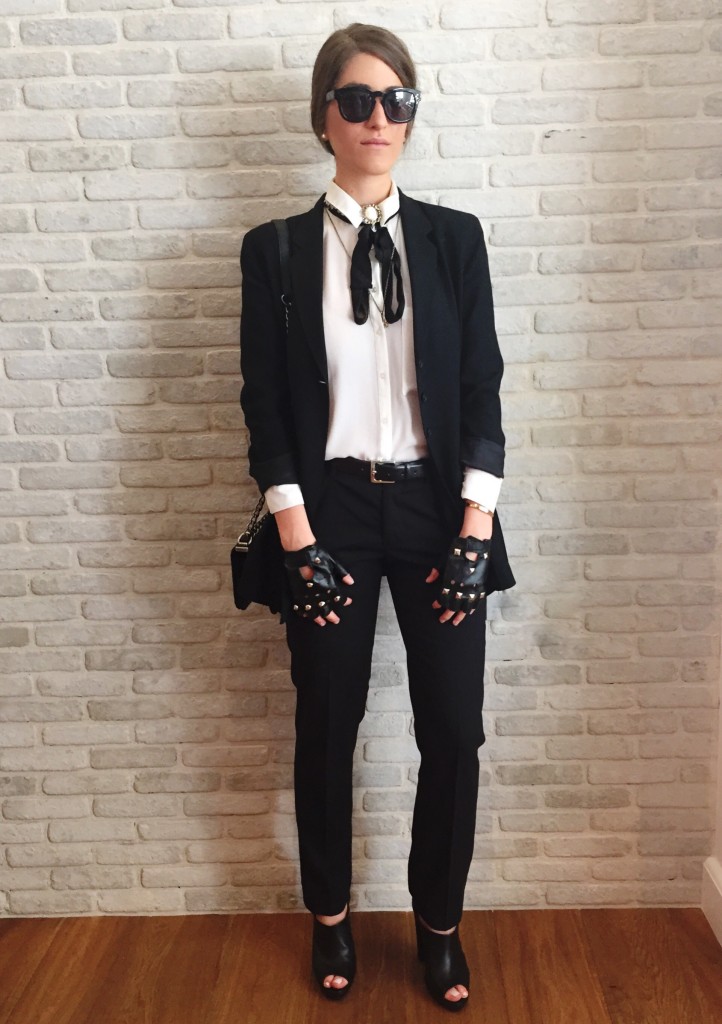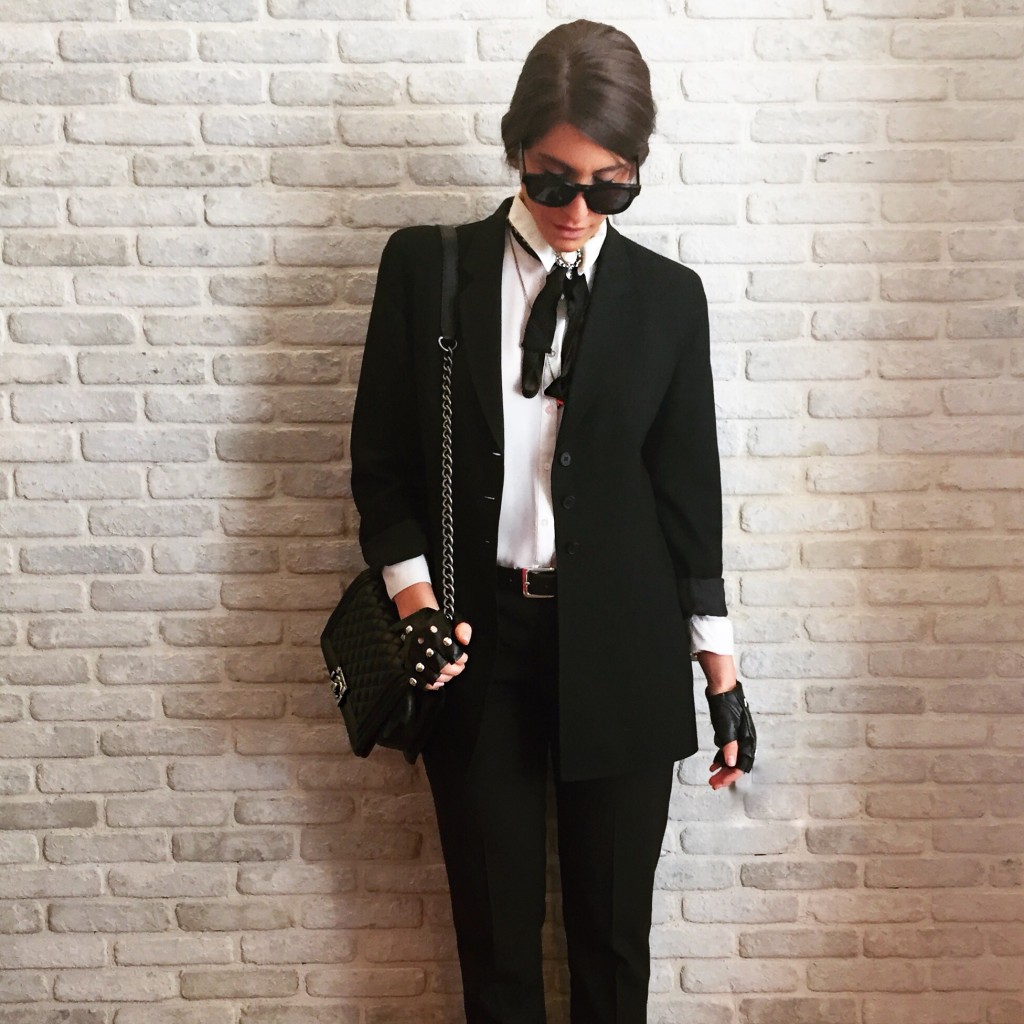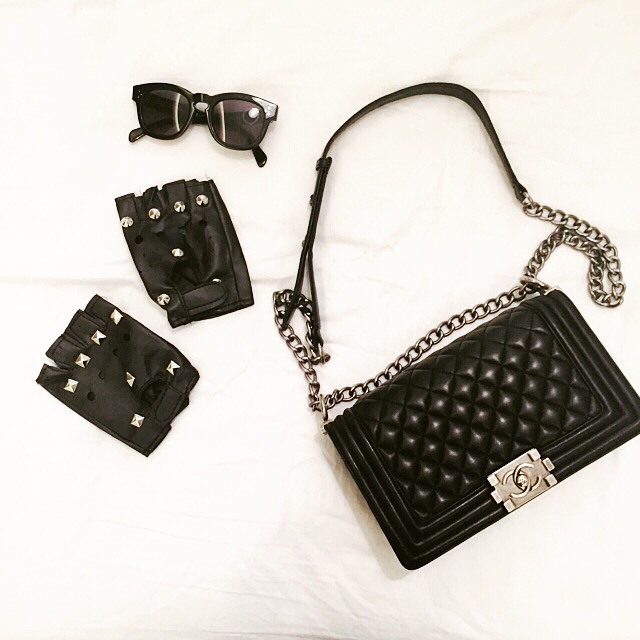 OUTFIT DETAILS: Jacket: vintage Armani, Buttons Shirt: Forever 21, Pants & Belt: Zara Man, Heels: Hermes, Le Boy Bag by CHANEL, Sunglasses: Celine, Gloves & Bow tie – thrift shop.