In a lovely midweek morning, i went to the jewerly studio of She-ra, a designer that her passion is to create something that everyone can relate to, and yet keeping it chic, unique with her own vintagey signature. Her studio (& store) is in this little pretty street in the center of Neve Tzedek neiborhood (which is the prettiest neiborhood in Tel Aviv!).
These days she launches her new collecion call STARDUST. A new collection that inspired by the stars and skeis by night, and ivolves gold, silvers and diamonds, in a beautiful form of commet stars.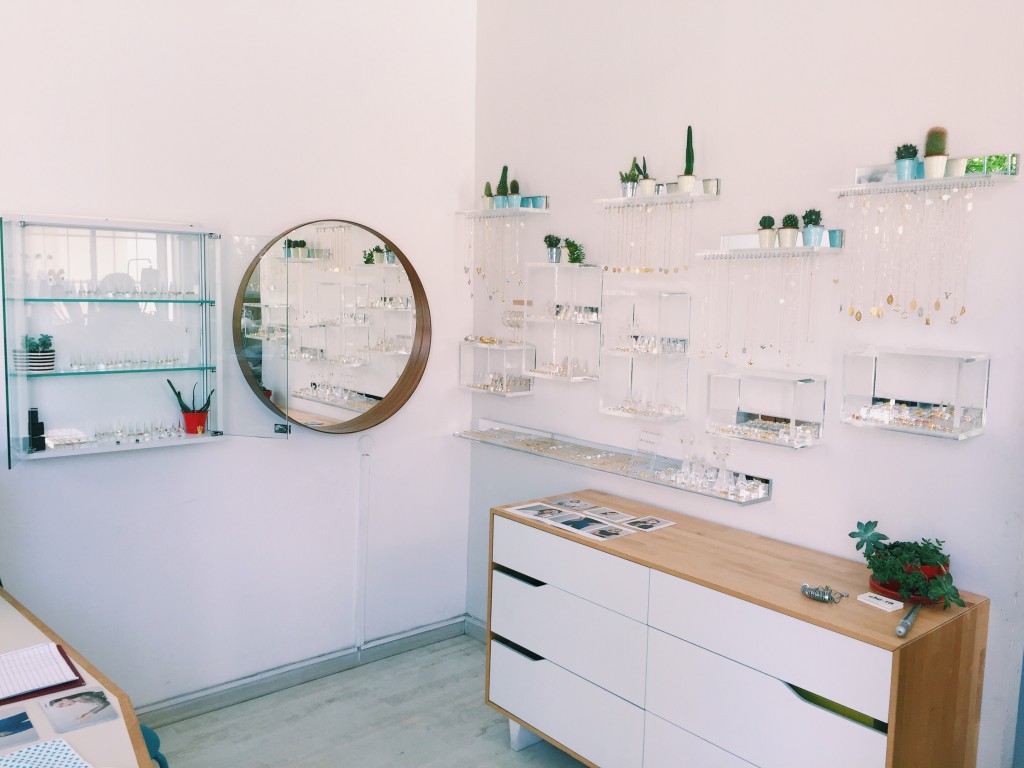 She- ra Studio. 10th Pines st. Neve tzedek, Tel Aviv. Totally worth checking out.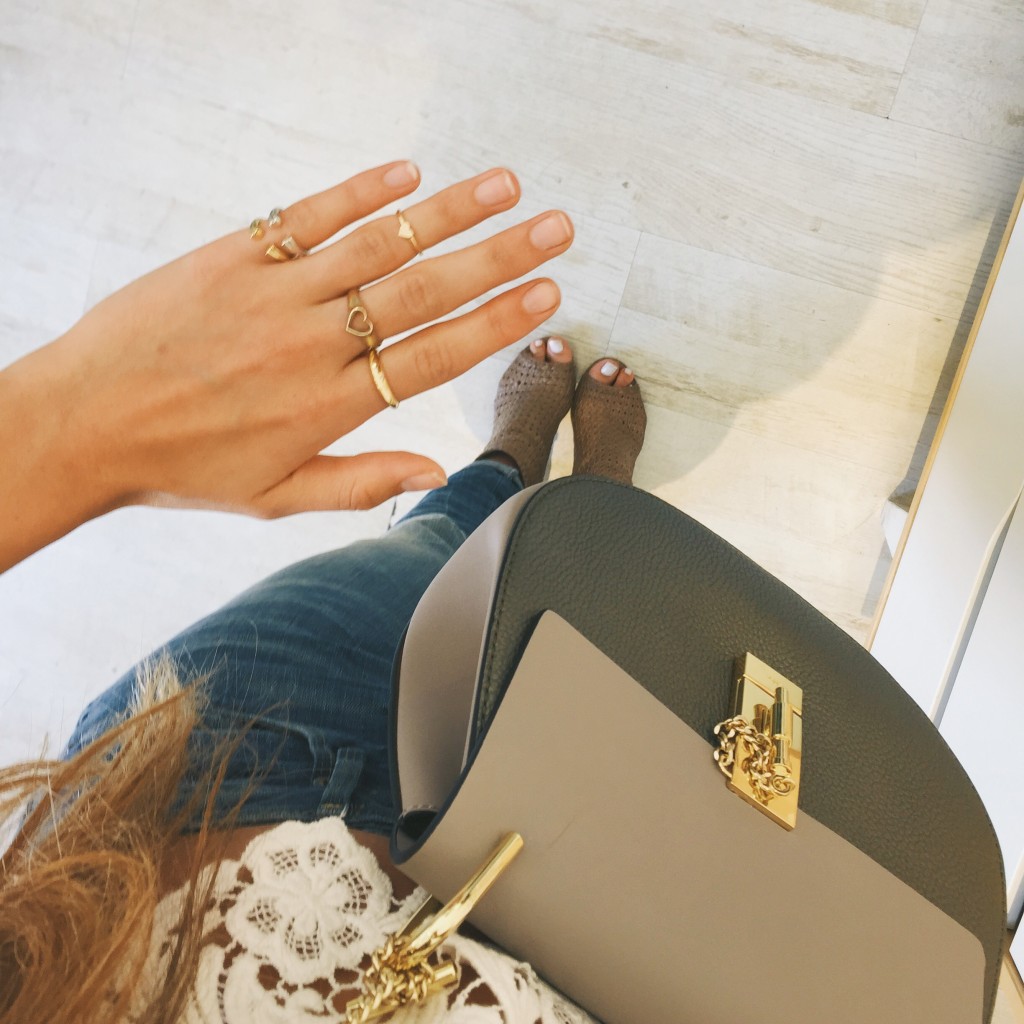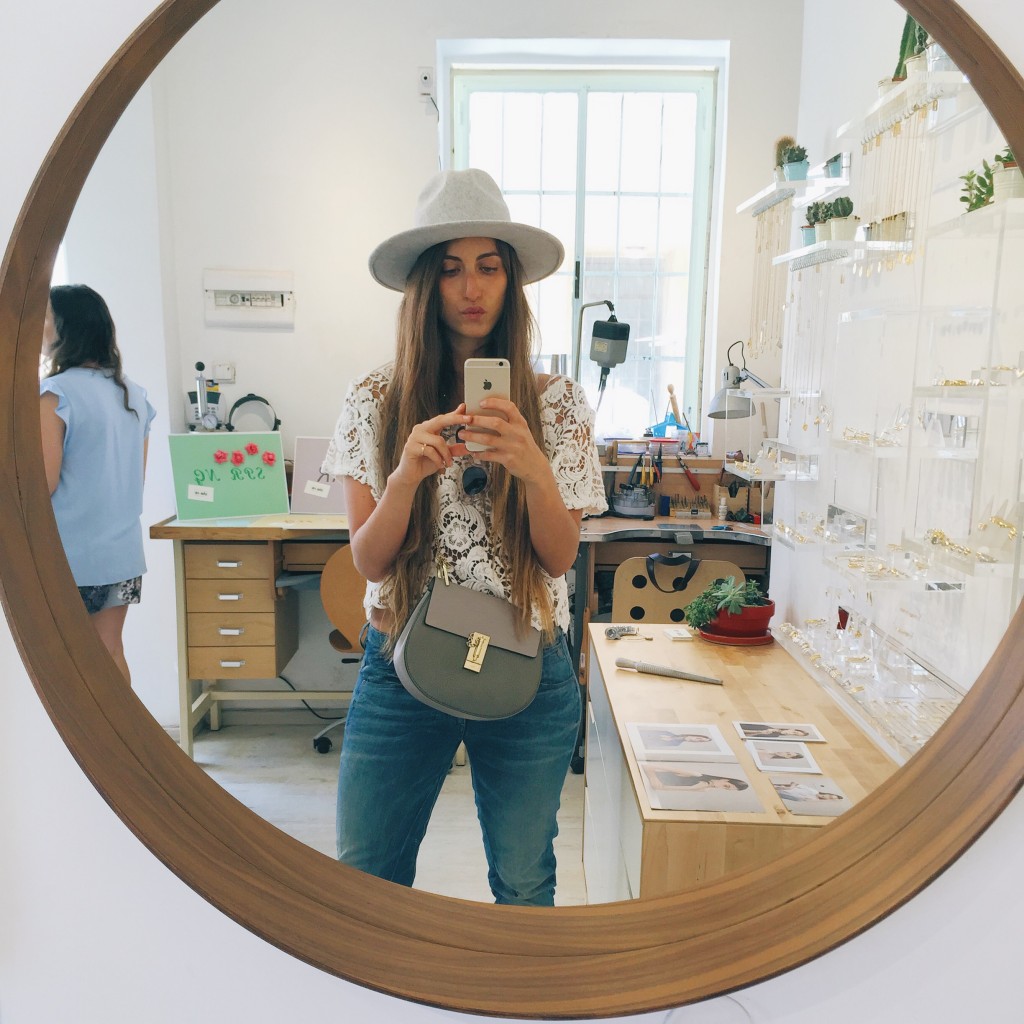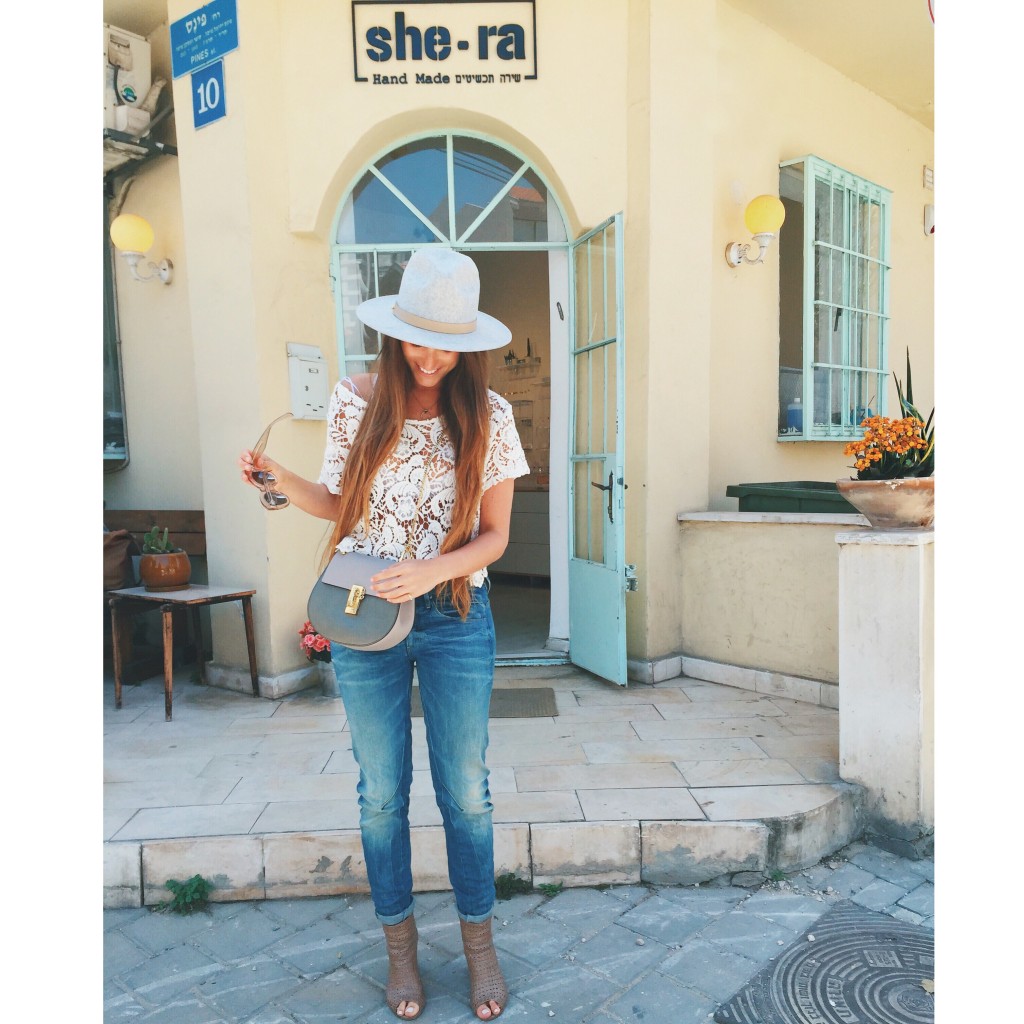 Outfit Details: fedora hat by Lack of Colors hats, lace shirt by H&M, denim by G- STAR RAW, peep toe booties by Pons Quontana, Drew bag by Chloe, Sunglasses by Celine.
with my new double mirrored heart ring. inlove.